So Spring is Finally here! I am sad to say good bye to Fur coats, vevlvet pants,
and knee high warm socks, cozy jumpers, and basically everything that made my winter!
I am not to fond of all this baby colors, and pastels, but I make it my own by
pairing them with dark colors, studs, leopard, and anything rock & roll!
Last week I filmed MY SPRING MUST HAVES video, and I was in need of something pastel. Not sure what but I kept my eyes peeled when I stumbled across this Beauty at the thrift store!!! I swooned and grabbed it immediately! It's everything I've been wanting, with out knowing that I did! I have to admit I have fallen for baby yellow and I can't no longer hide it!! This wide arm kimono is just amazing! What are the odds I found it just before filming, and was just exactly what I needed! I will post up the video this week I just haven't edit yet. So I paired the baby pink with this vintage Pink Floyd tee, distressed high waist shorts, lace socks, and to toughen up the yellow a bit more leopard wedges! What do you think? Don't be surprised to see me all spring long rocking this kick ass find, I mean it's just AWESOME! Here's a couple of pics, I so excited to post ALL the looks for my SPRING must haves!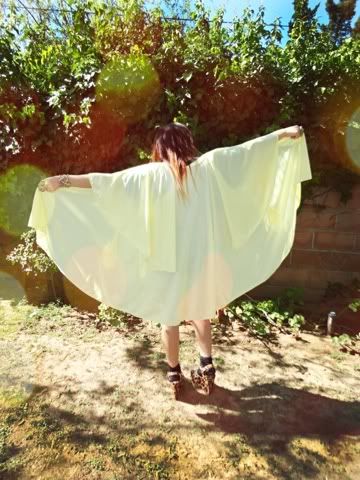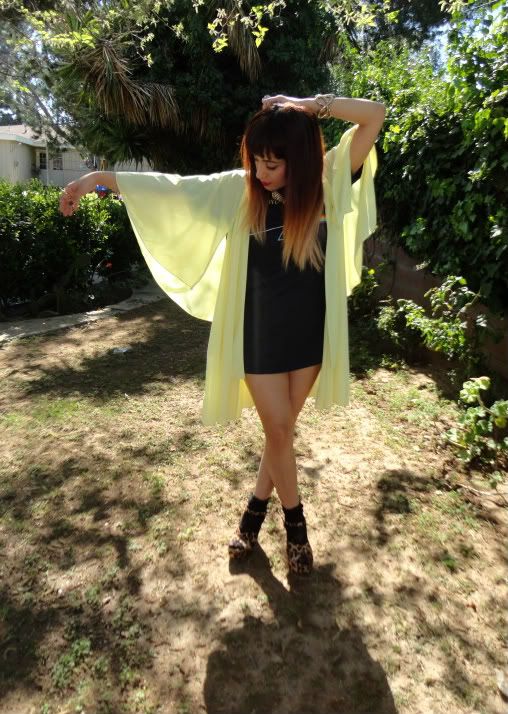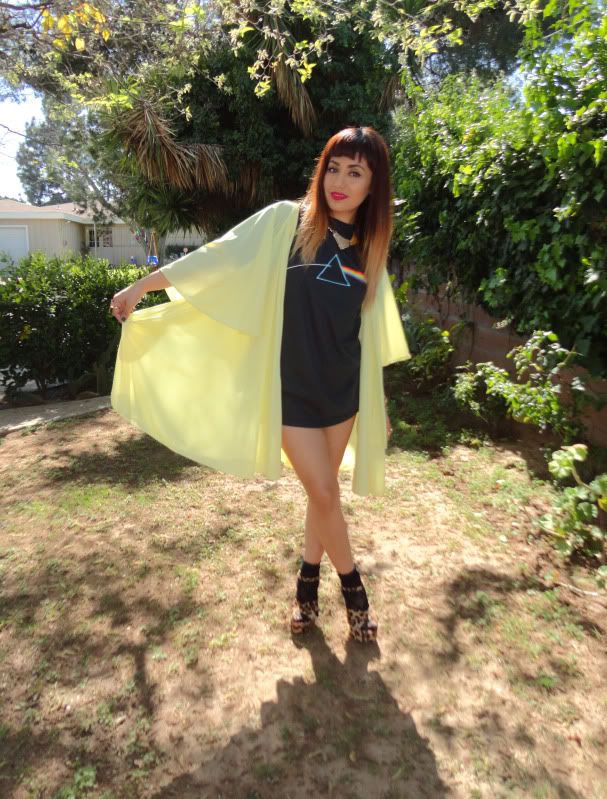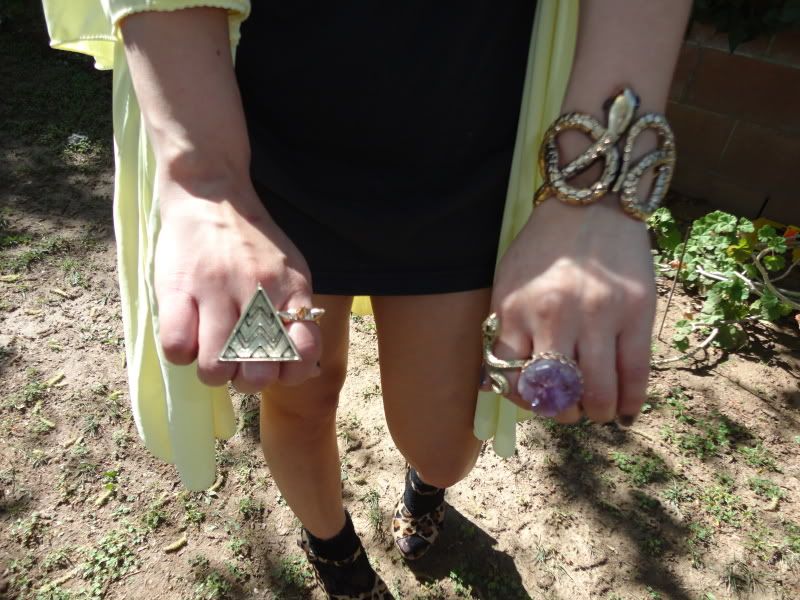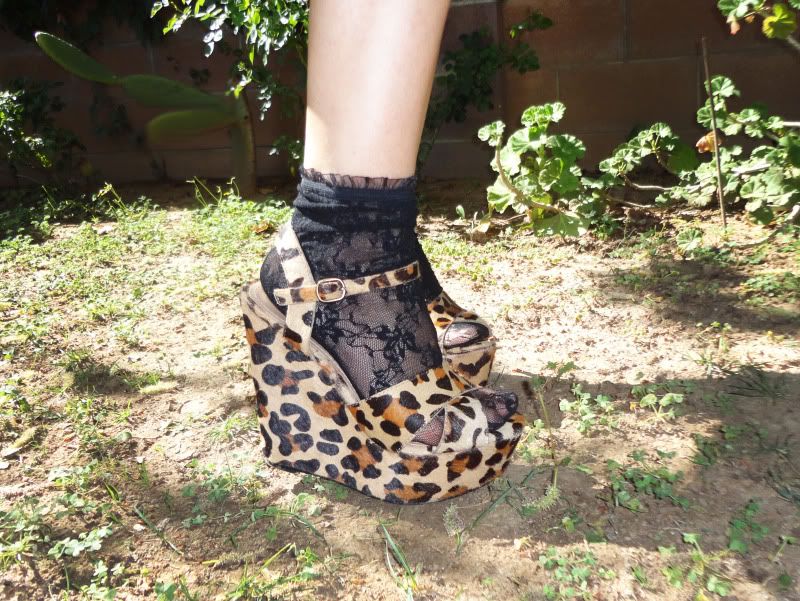 Thrifted Baby Yellow Kimono
Lace socks F21
Jewelry Vintage & random shops